Allergy-free dentures
Compatibility from an allergological point of view plays an important role when using metal alloys as well as plastics for dental prostheses.
In general, the allergy problem can be divided into the following questions
How are dental prosthesis materials tolerated by a patient who is already sensitized to these substances or their ingredients?
Are the materials on the market today capable of sensitizing a non-sensitized patient?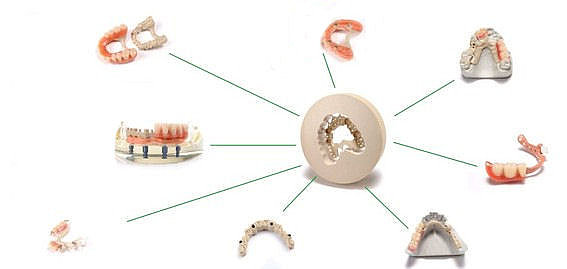 Whether allergies, headaches, back pain or lack of concentration - numerous studies have shown that incompatibilities with dental prostheses can manifest themselves in a wide variety of symptoms. The search for the cause is usually very difficult, lengthy and can considerably impair the quality of life of your patients.
For sensitive patients, our DMC-CADCAM bio dental prosthesis materials are therefore a good choice.
Bio CAD-CAM dental restorations are made exclusively and down to the smallest detail from high-quality materials - that is what we vouch for with our good name.
A significant increase in allergic diseases to metals or metal alloys can be observed in all allergy departments in Germany and beyond.
While sensitisation to precious metals is still extremely rare, sensitisation to non-precious metals is increasingly taking place through exposure from the private or professional sphere.
Nickel sensitisation is often caused by private contact with nickel-containing costume jewellery etc., while chromium allergy is often caused by occupational contact with metals or with substances containing e.g. potassium chromate as a trace substance (in many German cement types, so that the frequency of chromium allergy is highest among those working in the construction industry).
This raises the question of whether patients sensitized to the use of non-precious metals containing chromium, nickel and cobalt can also have an allergic reaction in the oral environment.
Allergy test
An allergy test can be used to determine whether you have any allergic reactions to a dental material, e.g. to metals or components of metal alloys. In addition to conventional medical procedures, naturopathic methods are also available to you for the allergy test - ask your dentist whether he or she accepts these results.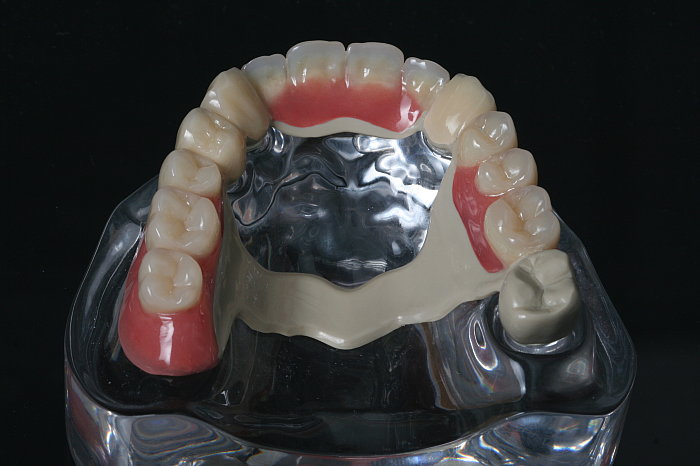 Unfortunately, metal salt solutions are often used in common allergy tests.
The body responds much more strongly to these salts than to the metals themselves. So after the allergy test you are not necessarily smarter than before. You should therefore have all test results entered in the allergy passport with the names of the test substances and then present this passport to your dentist.
Do not panic: Most precious metals are much better than their reputation. And very well tolerated.
Did the allergy test reveal any intolerance?
Even then, you will find an ideal dental prosthesis for your needs at DMC Cologne.
We process many new CADCAM materials which are absolutely compatible with the body and do not cause any allergic reactions.
More on this topic, you will find under Polymers